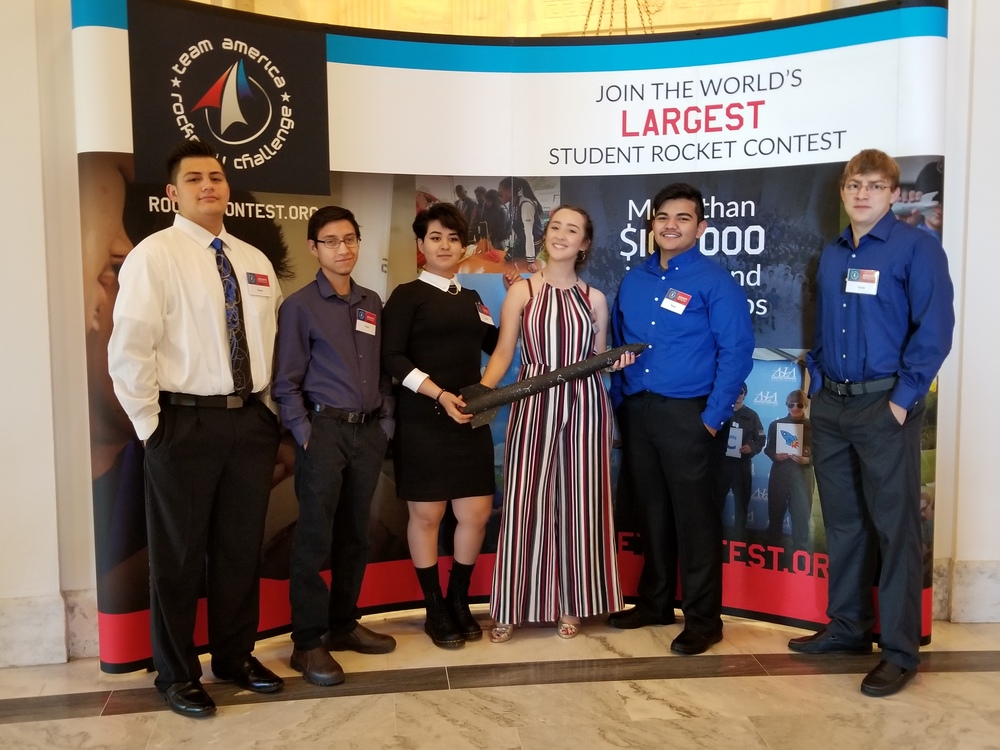 PHS Rocketry Results
Belinda Dolino
Thursday, May 17, 2018
Team Blue Comet was awarded Best Rocket Craftsmanship during the recently concluded Team America Rocketry Challenge in Virginia. They received a plaque and $500. The members of the team are:
Ivye Dolino, Yasmine Barron, Maria Vega, Maria Anaya, Christine Calma, Carissa Madrid, Oscar Mireles and Milo Garcia.
Team Olympians was able to advance to the final fly-off and ranked 28th out of 102 teams. The members of the team are:
Leonardo Uribe, Cole Galliete, Alejandrina Elms, Omar Udave, Tamara Carrasco and Jose Gabaldon.
Our students received an outpouring support, not just from our community, but from the other participants as well. It is, as always, a pleasure to represent Presidio in the field of rocketry. Thank you, everyone!
Pictures are attached: