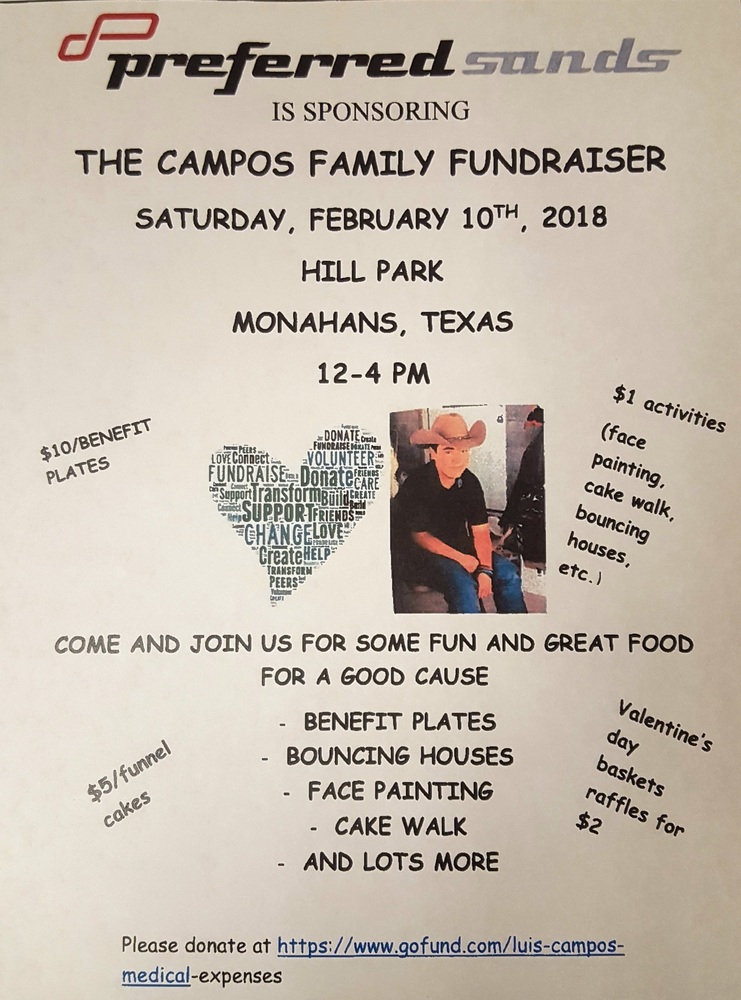 Campos Family Fundraiser
Arian Velazquez
Thursday, February 08, 2018
My name is Luis Campos and I am 15 years old. I was born with a Congenital Heart Defect (CHD) called Hypo-plastic Left Heart Syndrome (HLHS). This condition is usually fixed with 3 open heart surgeries. The first surgery is called the Norwood procedure. I had it when I was 3 days old. I wasn't expected to live past this surgery. The second one is called the Glenn procedure. I was 5 months old when I had this done. When I was 4 years old I had my 3rd heart procedure. This procedure is called the Fontan procedure. 15 years later here I am enjoying my life to the fullest with my closest loved ones.

However, things have not been well. I was recently diagnosed with Cirrhosis of the Liver and Pancreatic problems due to my heart condition. I was recently accepted into the Make-a-Wish foundation and my last wish was to have a clubhouse. My family works really hard to make sure that I have the things that I need to feel better, but I know that it's not easy for them financially or emotionally.

Luis is scheduled to undergo another open heart surgery in the next couple of months as well as undergo other medical procedures to help with his pancreatic and liver complications. We at Preferred Sands of Monahans are organizing a fundraiser to help the Campos family in their time of need. Our fundraiser will be on February 10th, 2018 from 2-6 pm at Hill Park in Monahans, Texas. We invite the community to come and join us for this great cause. We are asking for any donations to help the family.